… Harry Potter ended differently?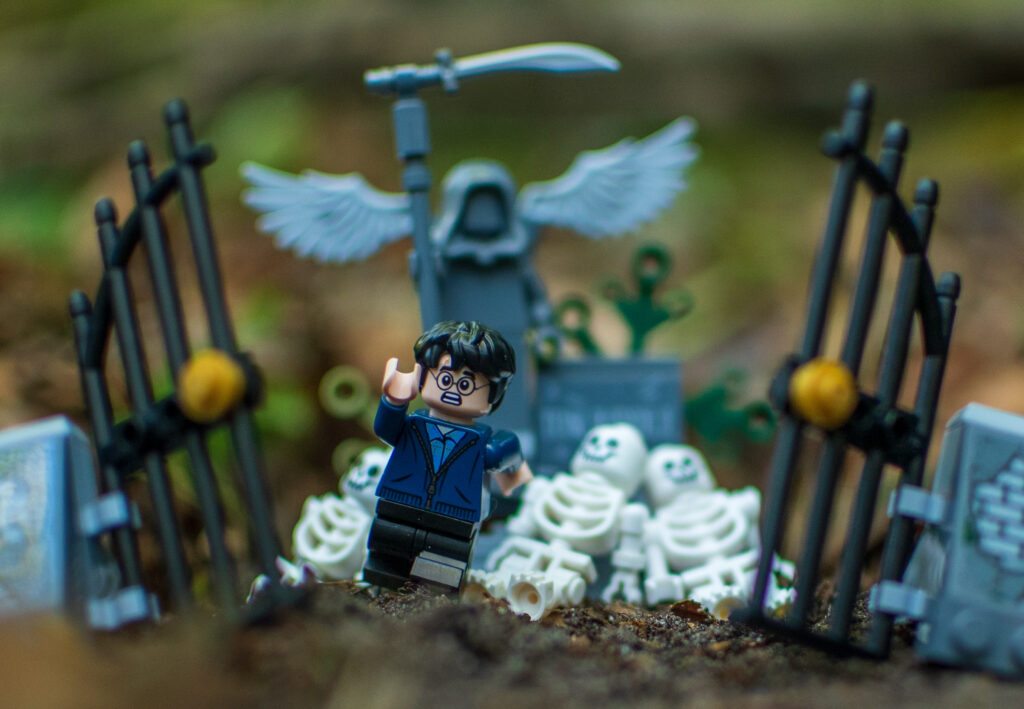 Knowing different endings to the Harry Potter series would be fascinating for fans of the books and movies. The idea of exploring alternate endings raises intriguing questions about how the characters and storylines might have developed if certain events had gone differently.
The Harry Potter series has a complex and multi-layered storyline, with many twists and turns that keep readers and viewers engaged. Different endings could provide fresh insights into the motivations and actions of the characters, and could challenge the assumptions and expectations that readers and viewers have about the series.
For example, an alternate ending where Harry Potter does not defeat Voldemort could have far-reaching consequences for the wizarding world. Would the Death Eaters have taken over, or would other characters have stepped up to take on the Dark Lord? What impact would this have on the lives of the characters we have grown to love?
Similarly, an alternate ending where Ron and Hermione don't end up together could have profound implications for their character development and future relationships. Would they have remained close friends, or drifted apart? Would other characters have stepped in to fill the void?
Exploring different endings can also provide a deeper understanding of the themes and messages of the Harry Potter series. For example, an ending where the characters choose a different path could reveal new insights into the importance of choice, sacrifice, and loyalty in the series.
Overall, knowing different endings to the Harry Potter series would be a fascinating and thought-provoking experience, and would provide fans with new perspectives and insights into this beloved story. Here, I collected a couple of different endings to the books and again, I would be super interested about your opinion and which one you like the most:
Harry's final confrontation with Voldemort is different: Rather than a physical battle, Harry and Voldemort engage in a battle of wits and wills. Using his knowledge of Voldemort's weaknesses, Harry is able to manipulate him into a trap, where he is captured and ultimately brought to justice.
Severus Snape survives: Instead of dying at the hands of Voldemort, Snape is able to survive the final battle. He continues to teach at Hogwarts, and becomes a mentor to Harry and his friends as they navigate their post-war lives.
Harry and Ginny's relationship takes a different path: Instead of getting married and starting a family immediately after the war, Harry and Ginny decide to take some time apart to focus on their respective careers. They remain close friends, but both realize that they need time to grow and develop as individuals.
Hermione becomes Minister for Magic: After the war, Hermione decides to pursue a career in politics. Her intelligence and dedication make her a natural leader, and she becomes the youngest ever Minister for Magic. Under her leadership, the wizarding world experiences a period of peace and prosperity.
Draco Malfoy becomes an ally: Following the end of the war, Draco Malfoy has a change of heart. He begins to see the error of his ways, and becomes an ally to Harry and his friends. His knowledge of the Dark Arts proves to be invaluable in their fight against new threats to the wizarding world.
Voldemort is never defeated, and instead, Harry and his friends must find a way to coexist with him and his followers in a new era of peace.
Snape is revealed to be a double agent working for Dumbledore, and he is able to kill Voldemort before dying himself.
Harry dies in the final battle, but his sacrifice is what ultimately leads to the downfall of Voldemort.
Dumbledore never dies, and he remains at the helm of Hogwarts as a wise and powerful mentor to Harry and his friends.
Hermione decides to pursue a career in Muggle science, bringing the magical and non-magical worlds closer together.
Ron and Hermione never get together, and instead, Ron becomes a world-renowned Quidditch player while Hermione becomes a famous author.
Draco Malfoy joins the Order of the Phoenix and fights alongside Harry and his friends in the final battle.
Neville Longbottom is the true chosen one, and he ultimately defeats Voldemort.
The Deathly Hallows turn out to be a red herring, and the true key to defeating Voldemort is something entirely unexpected.
Ginny Weasley becomes the leader of the resistance against Voldemort, inspiring a new generation of witches and wizards to fight for what is right.
Harry and Ginny get married, but they never have children, choosing instead to focus on their careers and their love for each other.
Voldemort is killed, but his followers continue to wage war against the wizarding world, forcing Harry and his friends to become guerrilla fighters in a prolonged conflict.
Dumbledore's Army becomes a political force, eventually overthrowing the Ministry of Magic and ushering in a new era of democracy in the wizarding world.
After Voldemort's defeat, Harry decides to travel the world, seeking out new adventures and learning about different cultures and magical traditions.
Ron and Hermione get married, but they quickly realize that they are better off as friends than as romantic partners.
Voldemort is revealed to be a pawn of a greater evil, and Harry and his friends must band together to defeat this new threat.
Harry is unable to kill Voldemort, but he is able to imprison him for all eternity in a magical prison of his own making.
Hermione discovers a new form of magic that allows her to heal the damage done to the wizarding world by Voldemort and his followers.
Ginny becomes a professional Quidditch player, breaking down gender barriers in the sport and inspiring a new generation of female athletes.
In a twist ending, it is revealed that Harry was actually a Muggle all along, and his entire journey through the wizarding world was just an elaborate dream.